To start teaching with BandLab for Education, you'll first have to create a school. Upon signing in to BandLab for Education for the first time, your homepage will look like this: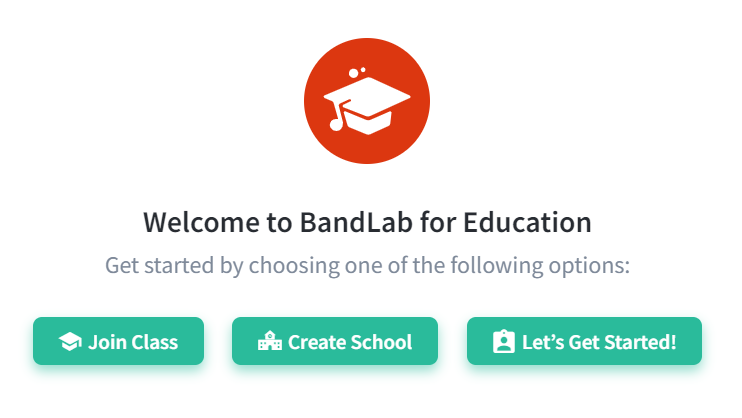 Creating a school
1. Click on Create School.
2. Fill in your school's name, address, and phone number, then click Save.
3. Your homepage will now look like this every time you log in:
Add more Schools
Click on the + Icon (circled in red) to add more Schools.
---

Creating a classroom
1. With a school created, click on Create Class.
2. Fill in the classroom name, add a brief description of what the class is about, then click Save.
Create more Classes
Simply repeat the steps to create more Classes.